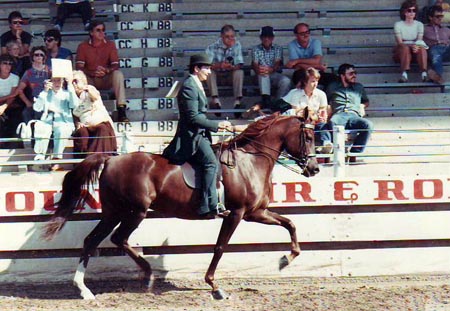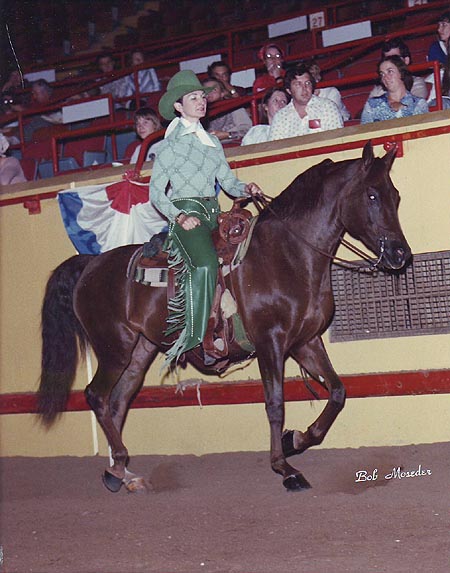 While Rottweiler Rescue has two dogs featured quite prominently in the story, in Eyes of Silver, Eyes of Gold, a western historical romance, horses take the limelight.

So many books have inaccurate scenarios with horses. I trust you won't find Eyes to be one of them. I bred, raised, trained, and showed my own Morgan horses for over 20 years as Serendipity Morgans and hope and believe my depictions of the scenes in Eyes with horses are realistic.
Here are two of my favorite photos, both of me showing one of my Morgans, Porvenir Honey B. Serendipity B Wichin, a daughter of Honey B, is the one horse I still have today.