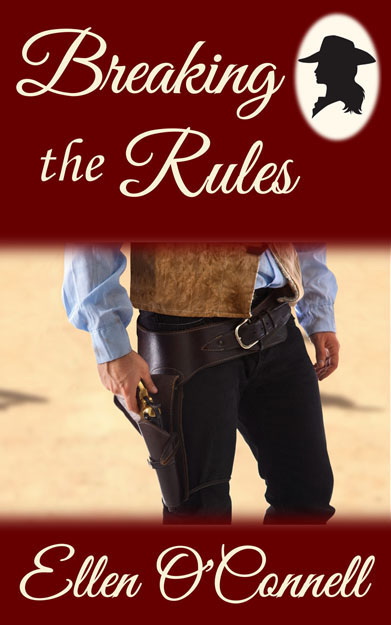 Breaking the Rules
Story Summary:
On a cold winter night, Garn Coburn watches from shadows as two lawmen rough up a woman and leave her lying in the dirt looking like a pile of rags in the moonlight. Garn lives by his gun and by a set of rules he hopes will keep him alive. Checking to see if the woman is badly hurt breaks the first rule. Never mind anyone's business but your own. Helping Edie Thorne shatters most of the rest.
The bank served Edie notice of foreclosure on her ranch soon after her husband's death, but she expected a final notice telling her when to vacate, not two lawmen bursting through her front door, dragging her out, and beating her for resisting. Surprised by the gunman leaning over her in the night, weakened by injuries and desperation, Edie struggles to her feet and follows Garn to town.
So begins a partnership between a man breaking the rules he lives by and a woman determined to get back a decent life any way she can....
Download epub file for Nook, Kobo